Simple And Competitive Pricing
(All Plans Include UNLIMITED Chatbots)
Get started for free. No credit card required.
3 Months FREE For Annual Plan
PLAN
STARTER
$37.00
$324.00
$27.00
/mo
Billed Monthly
New to Chatbots? This plan gives you all you need to get started and increase your conversions.
1 FREE Custom Chatbot Designed By ConvertoBot Experts (RRP: $497)
Unlimited Chatbots & 1,500 Conversations/Month
Chatbot Templates
Email Marketing/Automation Integrations
Zapier Integration
Analytics & Metrics Dashboard
Multi Language Support
Calendar & Booking System Integration
66% of businesses choose this plan
PLAN
PROFESSIONAL
$67.00
$588.00
$49.00
/mo
Regular


$59.00
Billed Monthly
Offer Ends 13 April
All Starter Plan features + custom design your bots + remove ConvertoBot branding.
2 FREE Custom Chatbots Designed By ConvertoBot Experts (RRP: $997)
Unlimited Chatbots & 8,000 Conversations/Month
Custom Chatbot Design
Remove ConvertoBot branding
Automatically Build Custom Chatbots By Filling In Short Forms
Google Analytics integration
Google Ads & Facebook Ads integration
Webhook/API integration
PLAN
Business/Agency
$197.00
$1,764.00
$147.00
/mo
Billed Monthly
Includes the entire ConvertoBot Platform Unlimited sub-user accounts. Dedicated customer success with in-depth analysis of your strategy and performance. Monthly webinar training sessions hosted by the founders with Q&A
3 FREE Custom Chatbots Designed By ConvertoBot Experts (RRP: $1,497)
Unlimited Chatbots & 25,000 Conversations/Month
Entire ConvertoBot Platform
Unlimited Sub-User Accounts
Dedicated Customer Success
Monthly Webinar Training Sessions
Done-For-You Agency Website
White Label Platform
Custom Needs?
Do you need custom integrations? Do you need more conversations or even unlimited conversations? Do you need our experts to build custom bots for your business? Get in touch today.
Our dedicated team will work closely with you to provide and support your needs.
Click here to email us about your custom needs.
Or phone us on: +44 (0)161 5092 529
Or phone us on: +1 (646) 741-0119
7,687

Businesses Across The World, Trust ConvertoBot





Compare Plan Features
3 Months FREE For Annual Plan
STARTER
PROFESSIONAL
BUSINESS/AGENCY

$37.00

$324.00

$27.00

/mo

$67.00

$588.00

$49.00

/mo


Regular

$59.00

Offer Ends 13 April

$197.00

$1,764.00

$147.00

/mo

Chatbots
Unlimited
Unlimited
Unlimited
Number Of FREE Custom Chatbots Designed By ConvertoBot Experts
1
2
3
Conversations Per Month
1,500
8,000
25,000
Drag & Drop Chatbot Builder
Chatbot Templates
Embeddable Chatbots
Exit Intent Chatbots
Conversational Landing Pages
Calendar & Booking System Integration
Email Marketing Service & CRM Integration
Zapier Integration
Analytics & Metrics Dashboard
Multi Language Support
Data Export To Excel/CSV
Custom Chatbot Design
-
Remove ConvertoBot Branding
-
Conversational Landing Page On Custom Domain
-
Trigger Chatbot On Delay
-
Trigger Chatbot On Hover
-
Email Notifications
-
Google Analytics Integration
-
Google Ads Integration
-
Facebook Ads Integration
-
Webhook/API integration
-
Automatically Build Custom Chatbots By Filling In Short Forms
-
Entire ConvertoBot Platform
-
-
Unlimited Sub-User Accounts
-
-
Dedicated Customer Success
-
-
Monthly Webinar Training sessions
-
-
Done-For-You Agency Website
-
-
White Label Platform
-
-
Get Free Trial

No credit card required.

Get Free Trial

No credit card required.

Get Free Trial

No credit card required.
Smart Businesses Love The Results
They understand that we offer the best chatbot pricing on the internet.
They don't have to worry about high traffic volumes on their website and racking up chatbot cost.
That's because we offer highly competitive chatbot pricing on all of our plans.
Simply pick the plan with the features you need.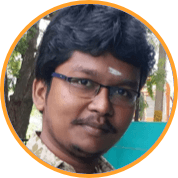 Vinoth Permaul
Touch Logic Technologies
I setup a conversational landing page and tested it against my current webpage (which has a lead capture form).
In just one week ConvertoBot got me 486 leads and increased my sales by 81%!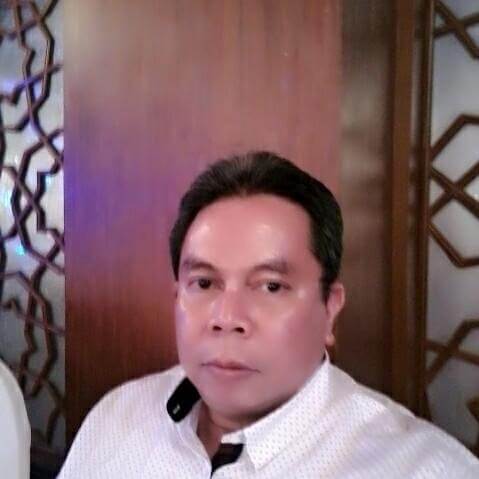 Jessmond Tenio
Besbin
"ConvertoBot increased our conversion rate by 45% since we started using it on our website."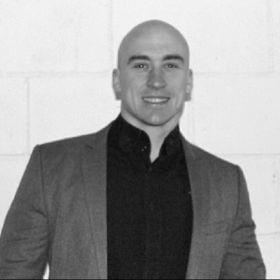 Chris Davies
Primedia Marketing
We're a digital marketing agency using ConvertoBot to build Bots for other websites. It's a great additional service to offer and drives fantastic revenue. We can build a functioning, converting Bot in about 30 minutes and charge £200+ for each one. That works out at £400 an hour! The sites we build bots for have all seen an uplift in enquiries.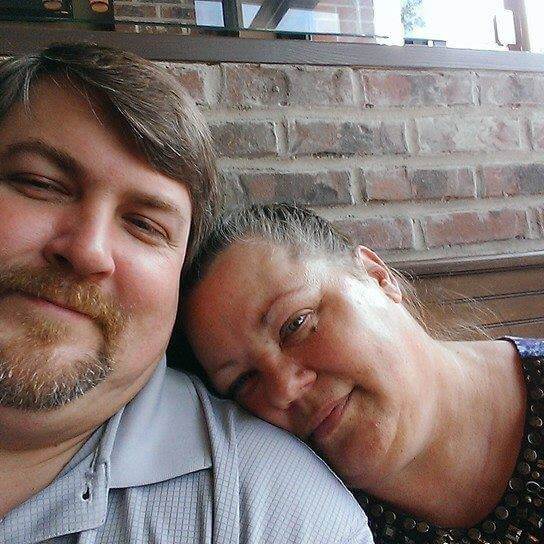 Marty Bostick
Freelance Marketing Group
"I've ended up putting ConvertoBot on just about everywhere I have web properties. I'm bringing in far more leads every day."
Frequently

Asked Questions

ConvertoBot is a conversational interface for your website. It talks to your visitors, boosts their engagement and drives conversions.

No coding skills are required.

Use it as a full page, a widget, a popup or embed it in your content.

Customize the design without needing any design skills!



Do I Need To Install This On My Computer?

NO. There's nothing to install. ConvertoBot is Microsoft Cloud-based software with 99.99% uptime. You simply login and access it online from anywhere, on any device.

Is It Easy To Use And Is Training Included?

YES. We built ConvertoBot to be point-and-click simple. You can launch your first Chatbot in three simple steps, in a matter of minutes. We provide "over the shoulder" video tutorials for our Members. They're an easy watch!

Which Programs Does This Work With?

It works with HUNDREDS of programs including Wordpress, Squarespace, Shopify, Leadpages, Clickfunnels, Wix and many, many others.

All you need to do is copy and paste a line of code onto the program you use.

Almost any website builder and e-commerce platform will allow you to do this.

Which Email Marketing Services & CRMs Does This Work With?

It's currently fully integrated with Aweber, Infusionsoft, Mailchimp, Sendlane, Getresponse, Maropost, Convertkit and Active Campaign.

It also works with many other email marketing services and CRMs through an integration with Zapier.

Do I Get Chatbot Examples (Or Templates)?

Yes! You get instant access to 100+ chatbot examples built and tested by our experts. They're valued at $4,997 and cover a wide range of industries. You can easily customize and edit them. You can also request examples for your business needs - we'll build them!

How Many Bots Can I Create?

You can created UNLIMITED Chatbots! Use them on as many of your Websites as you want.

Does This Work In Multiple Languages?

Yes, you can create Chatbots in any language you like. We have a simple 1-click setting to enable this feature.

Do I Need A Website To Profit From ConvertoBot?

No you don't need your own Website. You can use ConvertoBot to build a conversational landing page (or use one of our templates) for your business. With the Business/Agency plan we build you a Chatbot Agency Website. You can sell Bots to clients through that Website.

We use the Amazon Web Services (AWS) cloud infrastructure which has a reputation of being a highly secure cloud computing environment.

We also use 129-but SSL encryption for all data transfer on our platform. We follow strict security protocols in all of our work premises.

In addition, we backup all data on a daily basis.

What Counts As A Conversation?

A conversation occurs when a visitor interacts at least once with your chatbot.

Simply opening (or automatically loading) your chatbot does not count as a conversation.

Also, if your visitor opens your chatbot and then interacts with it multiple times, it only counts as one conversation.

This applies to all the different kinds of chatbots (widget/embedded/full page/popup).

How Can I Get More Conversations?

Simply upgrade your plan or contact us to request a custom number of conversations.

What's ConvertoBot Used For?

ConvertoBot can increase your website's conversion rate through automated chat.

It can get you up to twice as many leads as a contact form or registration form.

ConvertoBot can automatically build email lists faster than an optin form.

It can significantly increase your sales through higher engagement.

It can also be used for customer support, quizzes and surveys.

Does It Work On Both A PC And A Mac?

YES. It also works on mobile and tablets. All you need is an internet connection. For the best experience we recommend using ConvertoBot on a computer.

Our Dedicated Support Team are at your service. They'll help you with any general, technical or billing queries. Simply submit a ticket here

Which Apps Does ConvertoBot Work With?

It's fully integrated with Zapier which gives you access to over 1,300+ Apps.

Will I Get Free Software Updates?

YES. We automatically update our software with the latest features. These are free for our Members.

Can I Create My Own Bots?

YES. Use our drag-and-drop Builder to easily create a custom Bot. You don't need to know anything about coding. It's point-and-click simple.

Can I Sell The Chatbots I Create?

YES. All of our plans includes a FULL Commercial License. That means you can sell the Bots you create to clients. We will never charge a royalty fee. We also offer a Business/Agency plan allowing you to create Unlimited sub-user accounts for clients, employees or freelancers.

Can I Remove The ConvertoBot Branding And Add My Custom Branding?

How Does The Free Trial Work?

You get a FREE 14 day trial. After that if you wish to continue using ConvertoBot, you can upgrade to a plan which suits you, in the app.

Your purchase will be guaranteed for 30 days. No questions asked. You can also cancel at any time.

Will I Be Charged If I Exceed My Quota Of Conversations?

No. When you reach your conversation limit, we do not charge for overage. Your chatbots become inactive until you upgrade.

If you need a custom conversations plan, contact us here.

Can I White Label The Platform?

Yes! This is available to you if you're on the Business/Agency Plan.

It includes custom branding for domain, login, reports, email notifications, code and more

Contact us to find out more.
All ConvertoBot Plans Include:
Unlimited Chatbots
Build as many chatbots as you like. Add them to as many webpage or websites as you like.
There are no restrictions.
Chatbot Examples
Get access to 100+ high converting chatbot examples. Also get new examples every month.
You can easily edit any of our examples in a few clicks.
Drag-And-Drop Bot Builder
Our drag-and-drop chatbot builder allows you to build chatbots from scratch.
Build them in minutes without any coding skills. Easily change and update them whenever you need to.
4 Different Bots
Use a chatbot as a live widget on your website. Or use a chatbot as a popup when your visitor tries to leave. You can also embed your chatbot within your webpage.
Use a chatbot as a conversational landing page.
Multi Language Support
Create chatbots in any language.
We support all alphabets and have many foreign language customers in our community.
Data Flow, Export & Reports
Send email notifications, export data, run reports, or pass data to your apps through webhooks or our integrations.
There are endless possibilities to view and pass the data collected by your bots.
Multiple Native Integrations
In just a few clicks, integrate your bots with the most popular marketing automation and email marketing apps.
We add new integrations monthly and you can request an integration at anytime no matter what your plan.
Zapier Integration
Connect to 1,300+ apps through our Zapier integration.
This powerful integration allows you to seamlessly transfer data from your bots to other apps you use in your business.
Analytics & Reports
Easily set goals for your bots and view their performance through our advanced analytics.
Run insightful reports at the click of a button.
Transform Your Website Into An Automated Leads & Conversions Bot Today!