The future of online business is conversational marketing.
7,317

Businesses Across The World, Trust ConvertoBot





12,836,282
Bot Conversations
At ConvertoBot, we're improving the way businesses convert visitors to their website, into leads and customers. A more interactive and entertaining way which leverages the concept of conversational marketing.
We're obsessively passionate about it, and our mission is to help people achieve it. We focus on chatbots which are often misunderstood, and we see that as an opportunity.
We're excited to simplify conversational marketing and chatbots through our software, training and community.
Are you looking for a conversational chatbot? Perhaps you're in need of an enterprise chatbot? Are you searching for a chatbot personal assistant to add to your website?
Whatever you need, we are the go-to solution for online chat for business. We can provide custom solutions for your needs through our intuitive platform and our wide range of templates. We can also help you understand the full potential of conversational marketing and advise you on a custom strategy.
Keep on reading to discover how our journey started and uncover our latest chapter...
Our Story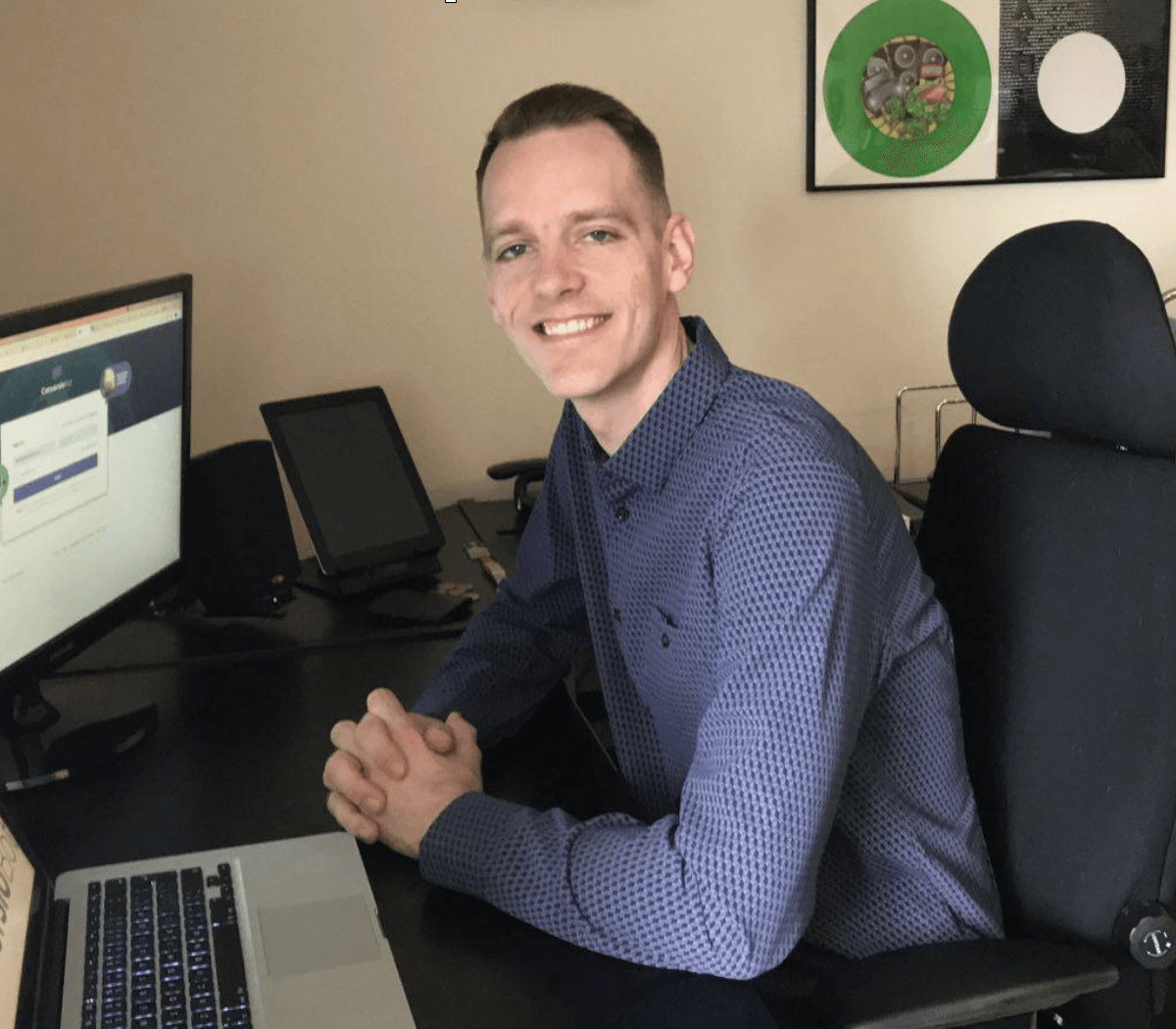 Simon Wood: avid record collector, Arsenal FC supporter and conversational marketing nut.
We're headquartered in the heart of Manchester, United Kingdom (famous for its football - or soccer - teams and never-ending rain!). We were founded in 2017 by Simon Wood, Giri Prakash and Imran Sadiq who between them have over 30 years of experience in being digital marketing geeks.
We initially developed the software to drive thousands of sales as affiliate marketers and product vendors on ClickBank - one of the largest online retailers. After that resounding success, we decided to expand its features and sell chatbot service to businesses looking for new ways to grow their operations.
The rest is history. Our customers discovered the powerful impact of conversational marketing and AI chatbots to drive conversions.
We have a diverse customer base. Some are new to the idea of a conversational chatbot. Other customers are experienced and know the value of online chat for business. We also have customers who are large businesses looking for an enterprise chatbot. Recently we've seen a trend for businesses seeking to develop a chatbot personal assistant.
Our vision is to improve the way businesses interact with people online.